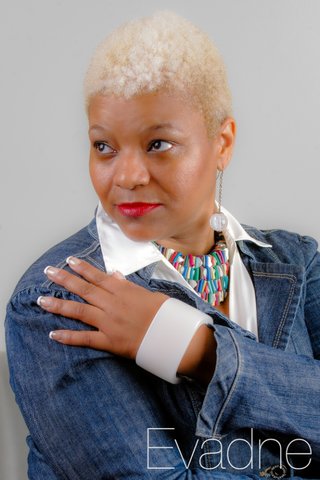 Evadne Garth
I have always aspired uniqueness and embraced being different. I found pleasure in creating my own costumes for Halloween and drama productions. My first Easter dramatization was performed at the age of 12. Since then, God has equipped me to write many skits, plays, expressions and poems. My gifts and talents were cultivated by my parents, Jeffrey and Ivory Garth. Both also possessed a creative flare and means for expressing themselves from my mom's hat creations to food preparations and my dad's creativity in carpentry.
I find pleasure in sharing my creative gifts through spoken words and my published book "Soulfull" in 2005. My gifts and talents have enhanced and branched out in the development of Metallic Expressions. Metallic Expressions allows me to continue the path God has paved, by sharing creative handcrafted accessories, and in the near future my gift card boxes and greeting card line. I am forever grateful for the opportunity to inspire, uplift and aid others in being expressive.
"Expressing is living and every life experience has significant meaning". As my journey continues, I will deliver the creative expressions God gives ME-Metallic Expressions.